Zoning Regular Meeting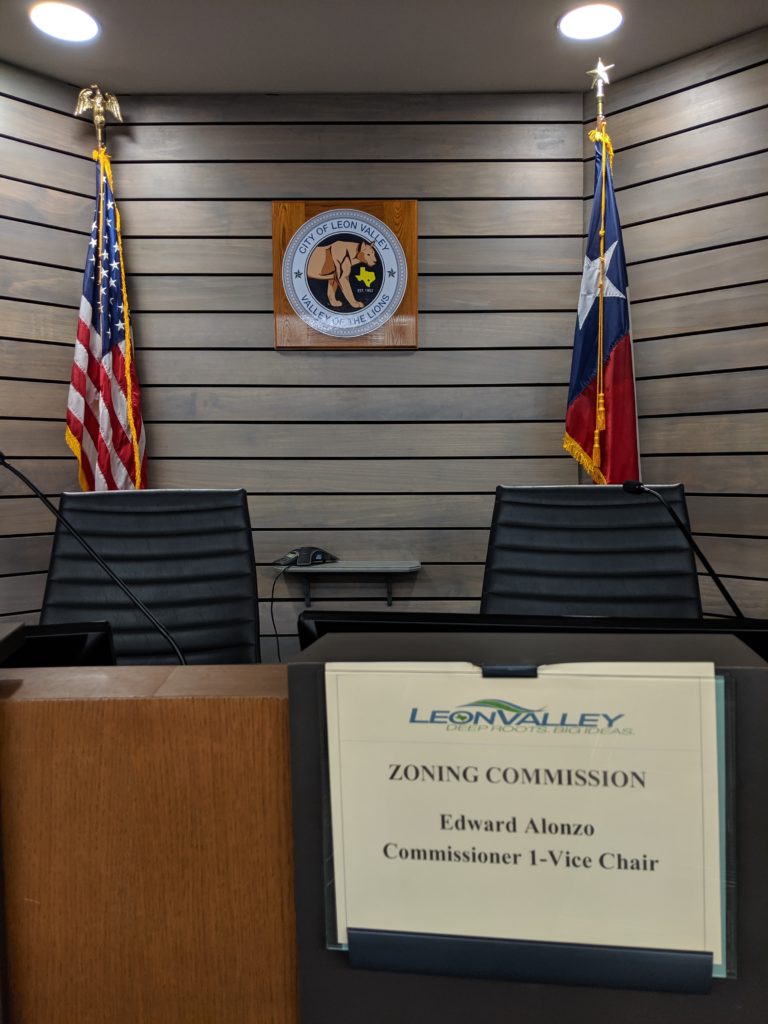 TLDR Summary:
We tabled two Evers Car wash items in favor of allowing more time for City and Applicant to complete requisite tasks. We also were reviewing a "Planned Development" district (PD) which would allow specific development for non-conforming structures, so long as they meet various criteria including architectural consistency with use.
Concerns I voiced were possible abuse of PDs and revocability/expiration of a PD if the planned project fell through or did not meet the original timeline. A similar item followed that one, but focused on allowing a building that is in the overlay district (which limits its use beyond the base zone) to be used for a select few more purposes. This item would allow staff to make those decisions. Though I'm in favor of expediting the process, I requested that we look into legislative recourse for applicants, since discretion could be highly involved. Currently the only recourse would be the Board of Adjustments.
Zoning Dad joke at 2:55:50 in the video.
We then reviewed upcoming topics and made some minor suggested changes to our Commission Rules. Closing at 10:26pm.
Full Summary
Note this is an unofficial summary and is not comprehensive of all the discussion and applicant/city/commission/council actions/responsibilities. For official and comprehensive coverage view the video.
CALL TO ORDER AND ROLL CALL
a. 6:40 pm
Present: Chairman Smith, Vice Chair Alonzo, Commissioner (4) Profitt, Commissioner (6) Pfau, Commissioner (7) Blackmore.
OLD BUSINESS


a. ZC-2019-02 (Zone Change) – Discussion and Possible Action on a Request by Adolfo Garza, Granting a Zone Change to

Remove the Sustainability Overlay District Classification at 6617 Evers Road;

Generally Located on the East Side of Evers Road, Approximately 400 feet South of Huebner Road; and Public Hearing on Said Request.
Comments: Actions are still needed by Commission, City, and Applicant. Commission is to review new "PD" district, City needs to complete reviews, and applicant needs to complete requests.
Result: Tabled till September 24th meeting, with a staff update on the 10th that does not require the presence of the applicant. (Motion by Vice Chair Alonzo, Second by Commissioner Pfau.)


b. SUP-2019-01 (Specific Use Permit) – Discussion and Possible Action on a Request by Adolfo Garza,

Granting a Specific Use Permit for a Self-Service Carwash, Full-Service Car Wash, and Auto-Detailing at 6617 Evers Road

; Generally Located on the East Side of Evers Road, Approximately 400 feet South of Huebner Road; and a Public Hearing on Said Request.
Comments: Based upon previous item move to table.
Result: Tabled till September 24th meeting, with a staff update on the 10th that does not require the presence of the applicant. (Motion by Vice Chair Alonzo, Second by Commissioner Pfau.)


c. CA-2019-06 (Code Amendment) – Discussion and Possible Action Regarding the

Establishment of a "PD" Planned Development Zoning District and Associated Use and Development Standards

within Chapter 15, Zoning Code of the City of Leon Valley Code; and a Public Hearing on Said Amendment.
Comments: Planned development zoning district discussion was lengthy. They are ordinances to provide flexibility in our current zones, especially for preexisting (compliant before Dec 1 2009) structures that are non-conforming to current standards/district. The flexibility has limits and requires several things, but essentially consistency with the surrounding area and current standards. A PD could also include a zone change within the ordinance that establishes it.
One of my concerns was ensuring that a PD was not able to be abused by an applicant who went through the process, but chose not to comply with the intent. Staff will review "expiration/revocability" of a PD if the given project was not complete within a set time.
Check and balance for abusing the PD would be Council and Commission.
Result: Tabled till September 10th meeting. (Motion by Commissioner Blackmore, Second by Commissioner Proffitt.)
NEW BUSINESS


a. CA-2019-09 (Code Amendment) – Discussion and Possible Action on an Amendment to Section 15.02.381, Permitted Use Table of the City of Leon Valley Code of Ordinances,

Regarding Commercial and Manufacturing Uses Including But Not Limited to Cabinet Shops, Assembly and Packaging, and Repair Shops in the B-3 Zoning District, Sustainability Overlay District, Gateway Overlay District, and Commercial/Industrial Overlay District

; and a Public Hearing on Said Amendment.
Comments: Similar to a PD, but this would expand the uses that pre-existing (compliant before Dec 1 2009) structures could be occupied for. So long as they are consistent with the way the building was intended to be used. Excluding properties abutting Bandera, Heubner, Evers, Wurzbach or Eckhert. Primarily (existing) B3 properties in the Poss/Grissom loop. Part of idea is to provide occupancy while growing property values and desirability of the area.
Zoning Dad joke at 2:55:50
Currently, Hospitals, Ambulances, Convenience stores, Manufacturing (SUP), Motorcycles servicing (SUP), and universities are amongst those businesses that could occupy/build on those lots.Cabinet/carpentry shop, Air Conditioning, Assembly/packaging, Automobile accessories, Contractors, Machine tools/construction equipment, and Sign Shops are amongst the proposed additions to uses.
I have a concern about recourse for applicants. As written the decisions would be made by staff and non-legislatively. Which means the Board of Adjustments would be the only recourse for applicants. Though I think moving to more administrative decisions is a benefit in general, I believe there should be legislative oversight prior to the Board of Adjustment, allowing more discretionary interpretations of the code. Staff will review with legal: appeals of staff decisions to the Zoning Commission.
Result: Tabled till September 10th meeting. (Motion by Commissioner Pfau, Second by Vice Chair Alonzo.)


c. Discussion of

Upcoming Zoning Commission Meetings and Tentative Cases

.
Comments: (Switched with b. to remain on meeting schedule topic)
September 10th, essentially a code amendment meeting. Also update on State legislative decision on building materials.
I made a request/reminder to arrange agenda so that higher citizen interest items are front loaded (which in general Chairman Smith and Brandon already do).
Brandon noted that he has considered proposing bringing in Consultants to help update our zoning code. I suggested that this would be a great time to do so and have a couple workshops with the consultants/ commission/ council. And generally the commission affirmed their similar support.


b. Discussion and Clarification on the

Utilization of Alternate Members on the Dais In the Absence of Regular Members

.
Result: Decided that Alternate members expected to attend each meeting (unless excused) to ensure continuity of context, have as large a commission voting as possible. Alternates fill vacant positions. They would be unseated by a full member's arrival, but not by the arrival by a more senior alternate. Proposal of new commission rules will be written up and reviewed at next meeting.
ANNOUNCEMENTS BY COMMISSIONERS AND CITY STAFF
ADJOURNMENT 10:26